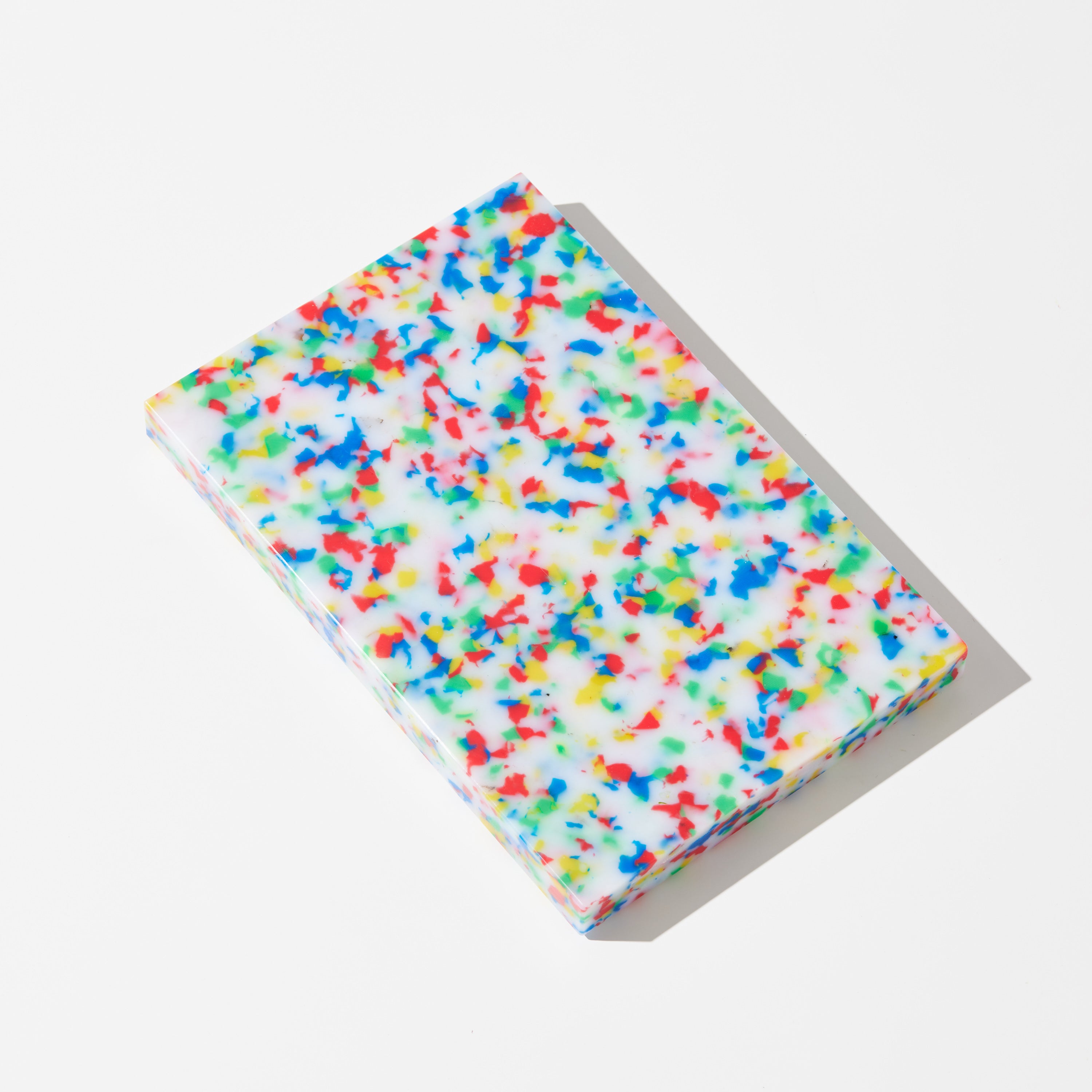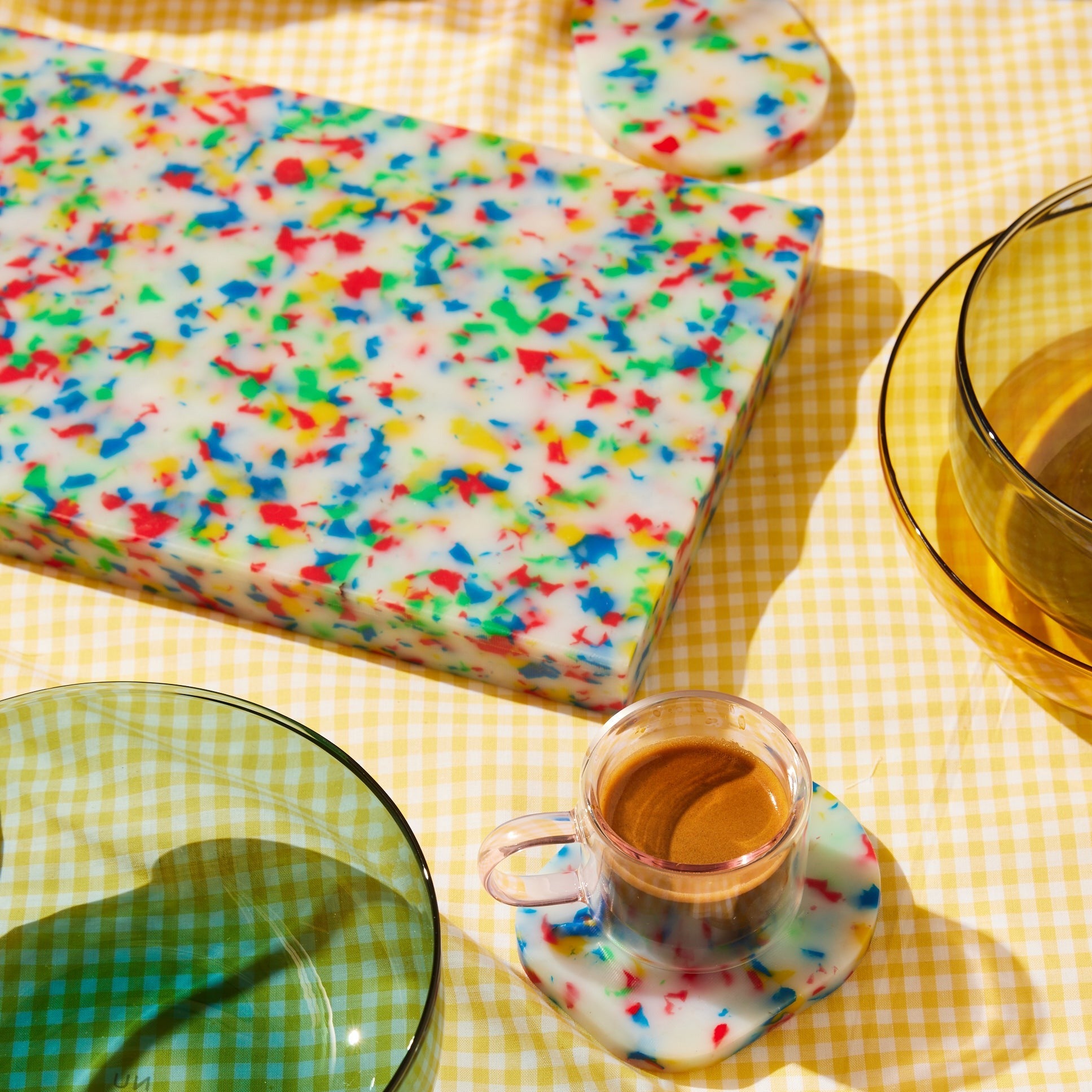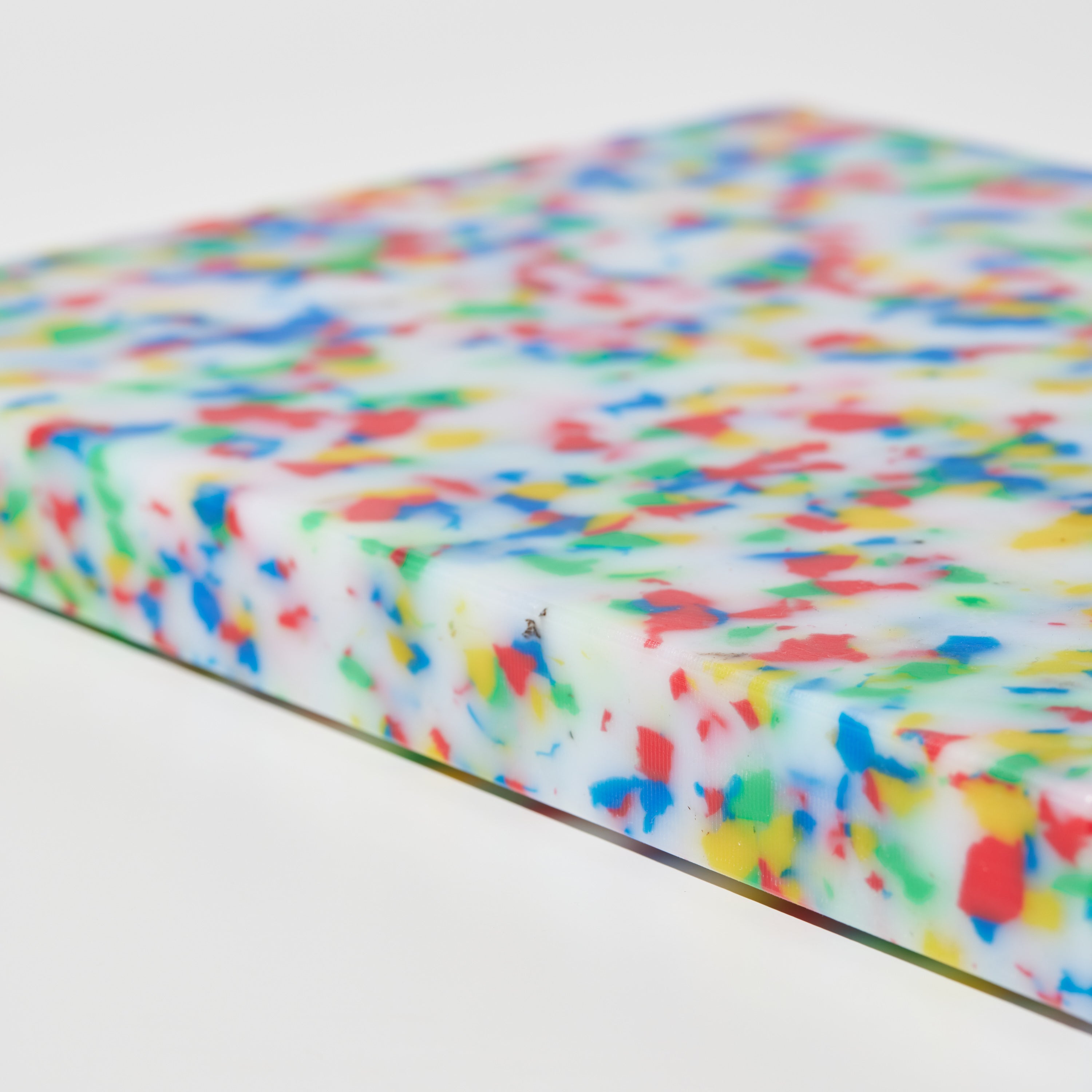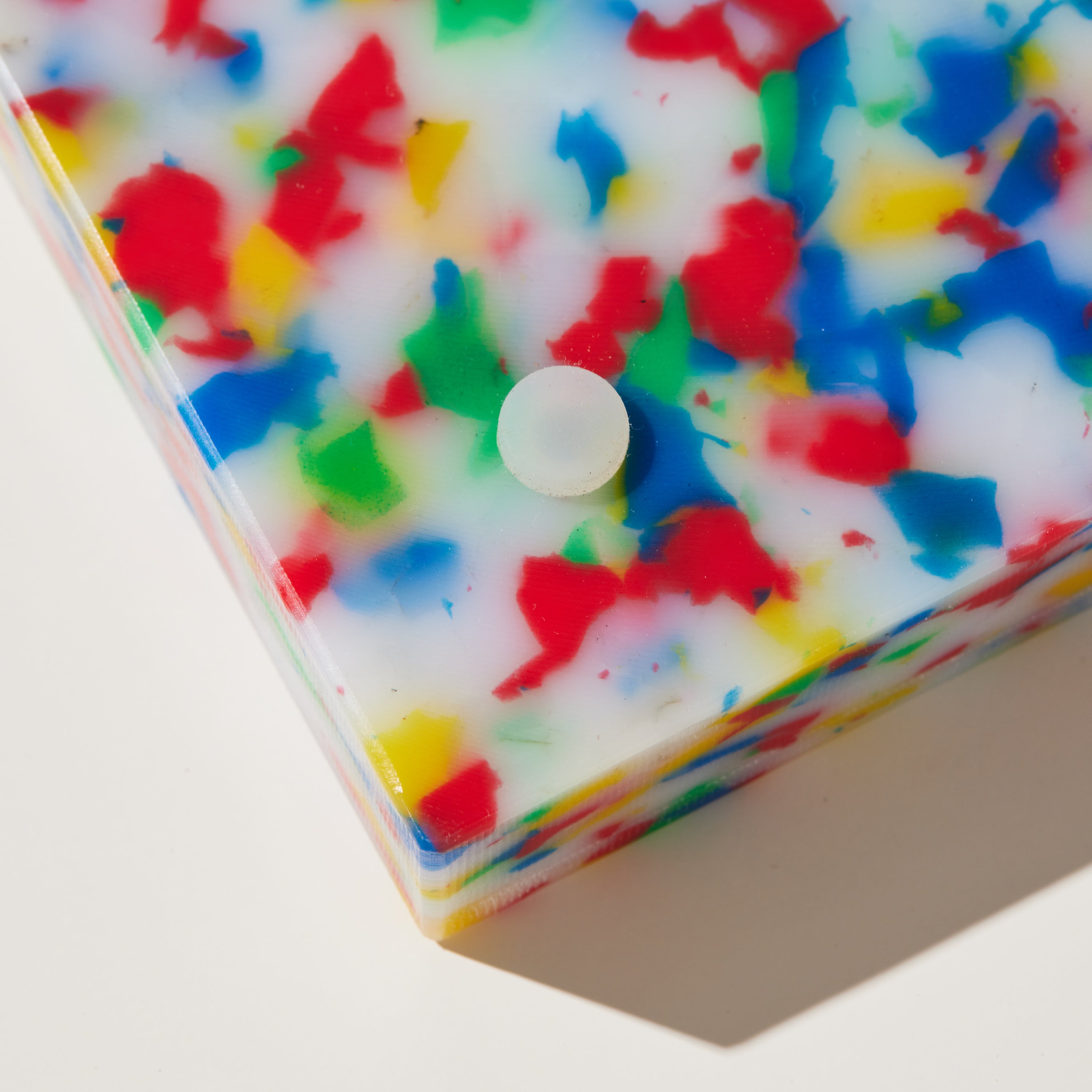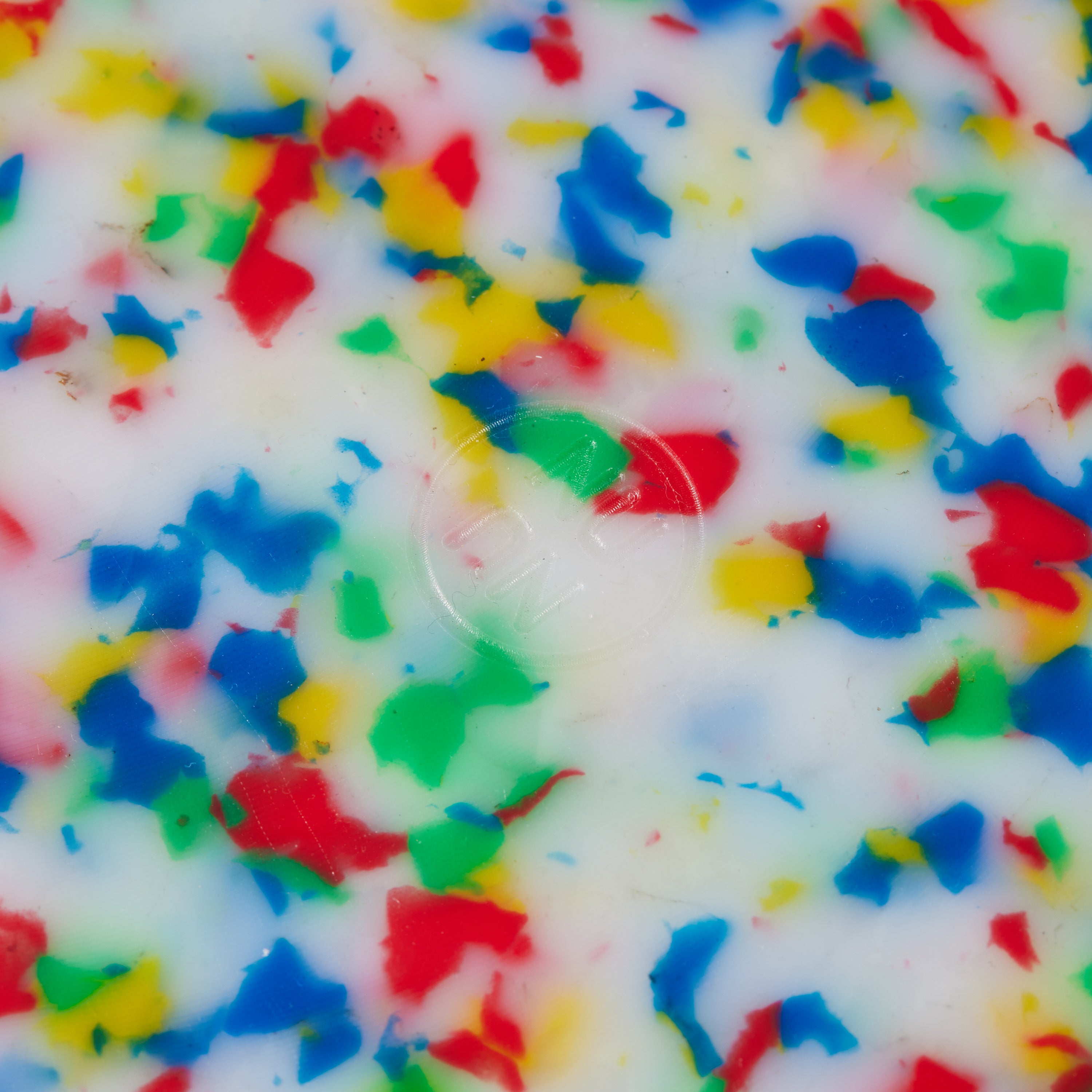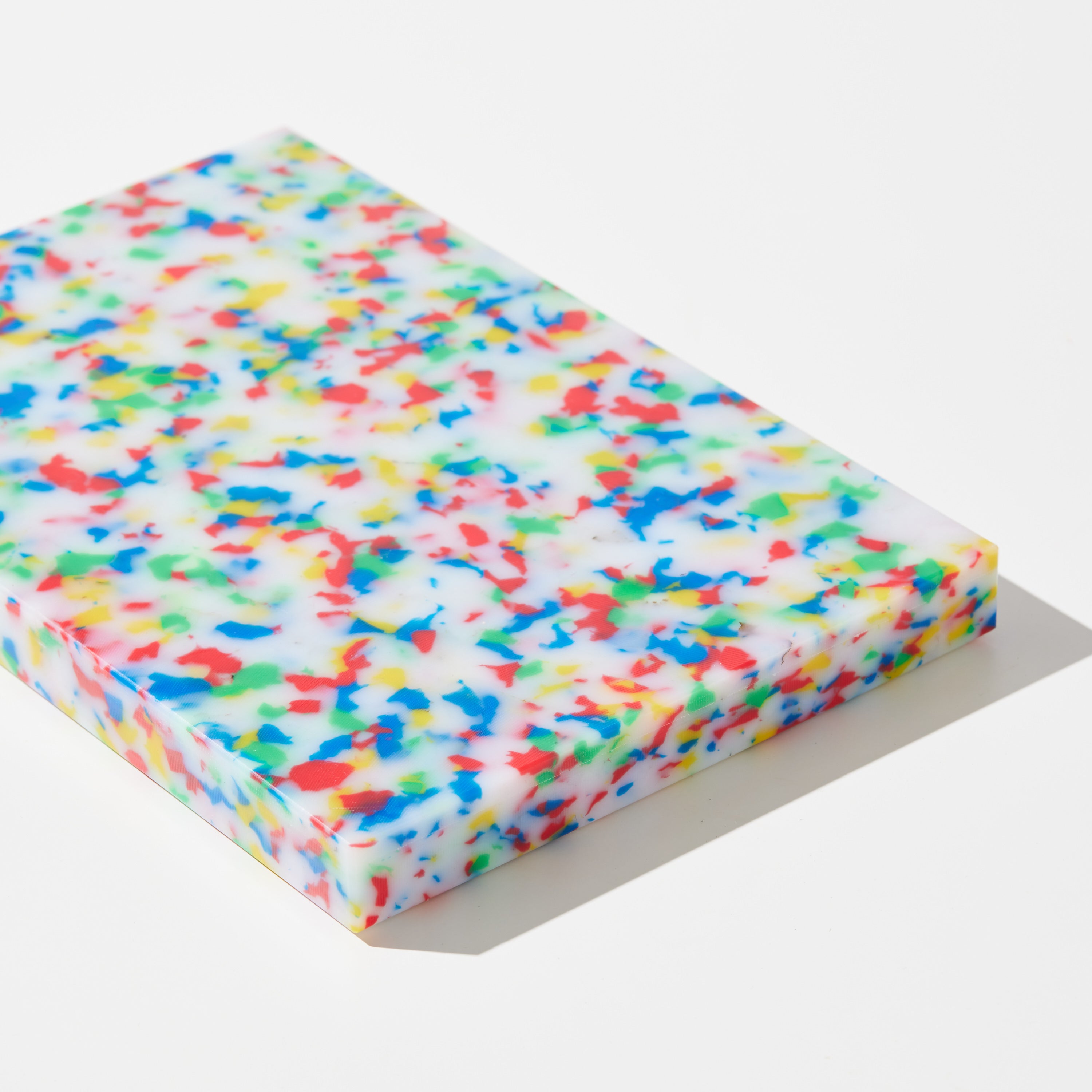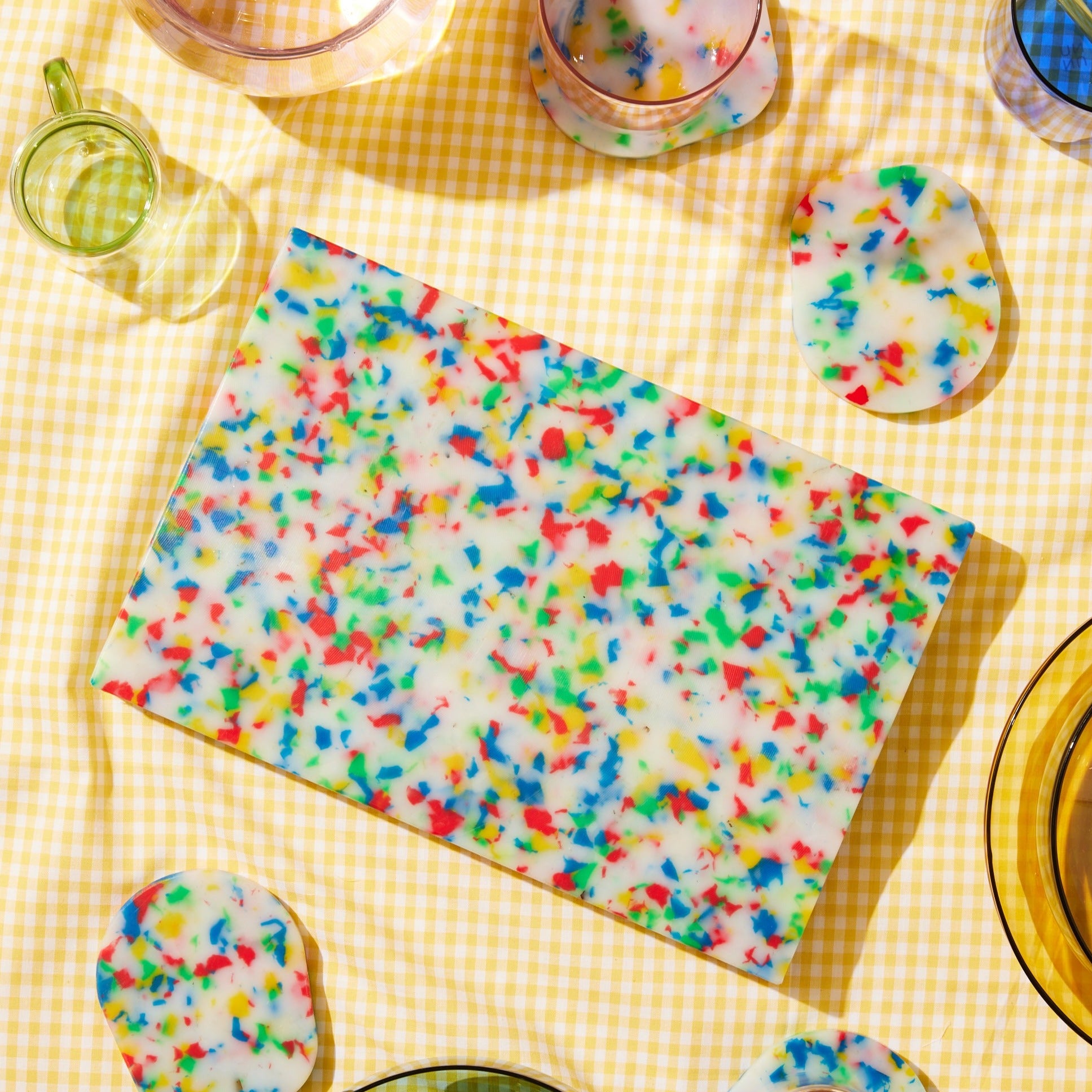 Choppy Board in Confetti.
Aesthetic and functional, choppy is the perfect serving platter or chopping board.

Made from food safe HDPE plastic with rubber feet.
Due to the nature of the product, we recommend hand washing for longevity of use.
Slight variation of colour and/or marks may be present due to the manufacturing process, which all add to the charm of the product. Just like any plastic cutting board, scratches may occur over time. Avoid direct heat on board.
Specifications: 30cm long x 20cm wide x 2.5cm thick
Recently Viewed