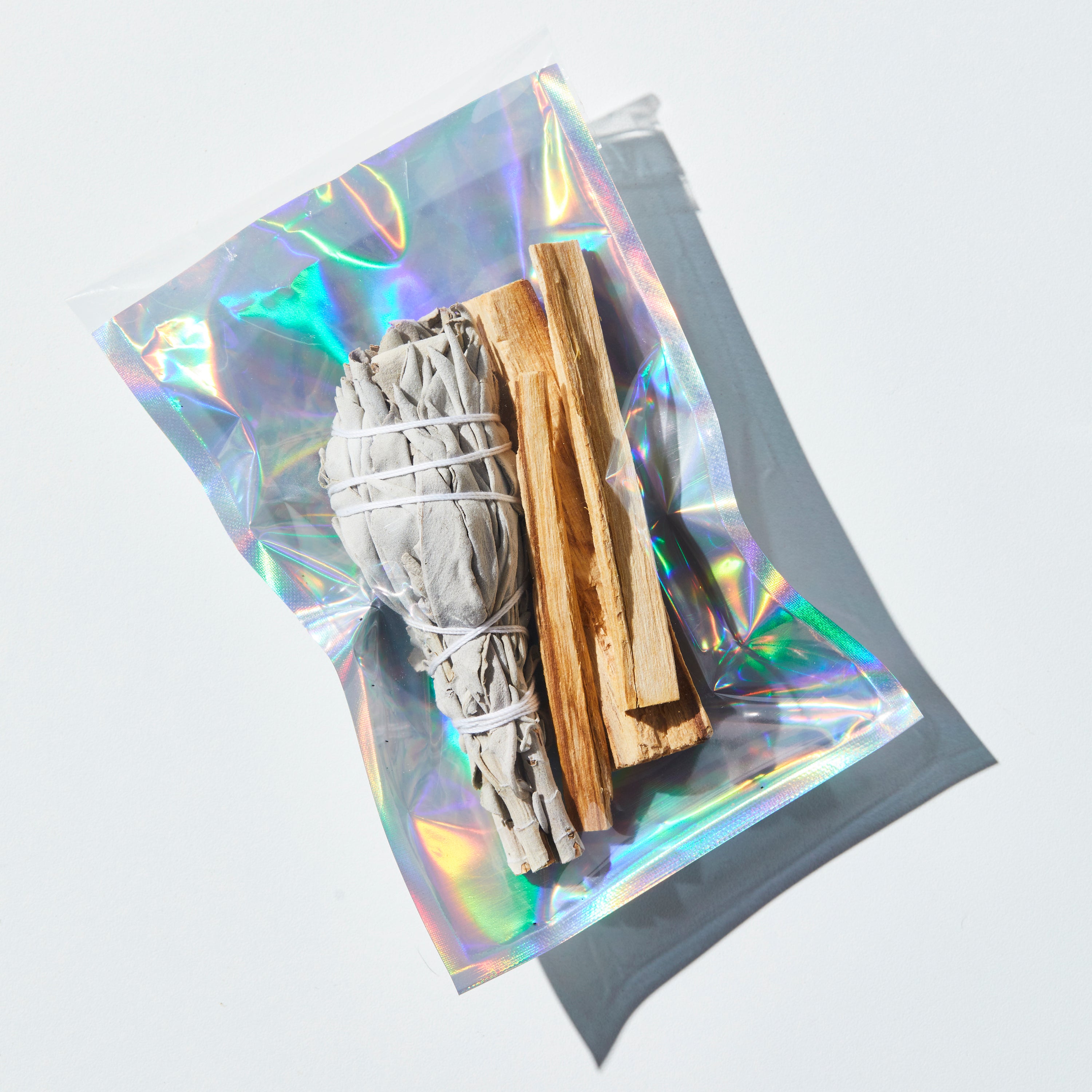 PALO SANTO + WHITE SAGE COMBO
Palo Santo + White Sage Combo contains:
- 3 wildly harvested Palo Santo sticks 
- 1 White Sage Smudge Stick
Palo Santo or "Holy Stick" is a natural wood aromatic incense used for centuries as spiritual remedy for purifying and cleansing. It has a fine citrus aroma with underlying notes of frankincense.
White Sage is revered for its ability to purify, protect and elevate space. Its Latin name is Salvia Apiana, translates to 'healing plant' It is widely used by Native Americans for its healing purpose.
Size: 15cm approx. 
Use these smudge sticks to either to clear a space of negative or unwanted energies; for meditation; or for cleansing and grounding.

Our Palo Santo is sustainably wild harvested from naturally fallen trees and branches that lie dead for 4-10 years.

Recently Viewed